Main Content
Seismic Monitoring for all Engineers, Landlords, Tenants and Property Managers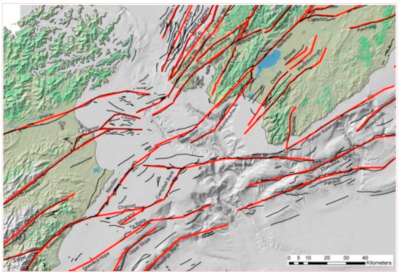 Earthquakes are a fact of life in New Zealand. The country is a crisscrossed by a myriad of fault lines any one of which could pose a threat to life and cause significant financial and social upheaval.
Recent events are a sharp reminder that complacency is not an option in the event of a major earthquake.
Global Seismic Data NZ Ltd have developed an affordable seismic monitoring, cloud based service, for both building movement and behaviour, to ensure that your buildings are assessed and based on real data.
After any seismic event, quick engineering assessment of structural damage or occupant safety risk is essential. We researched what engineers told us they were looking for and frustrated by, to ensure that our new seismic monitoring system met all their requirements.
The benefits of our seismic monitoring system:
Affordable Seismic monitoring for building movement and behaviour of any seismic event
System tuned to each building by engineers
Enable rapid engineer assessments
Facilitate rapid occupancy decisions
Near real-time alerting
Cost effective OPEX solution
Post-earthquake chaos
Statistically most buildings are not in danger of imminent collapse yet the majority people run out of buildings only to put themselves in greater danger from falling masonry or even worse assemble at ground level in a Tsunami Zone.
Life safety, business continuity and HSWA compliance
Not surprisingly, earthquakes are recognised as a workplace hazard. It is vital that you can access rapid accurate information on your building status to improve decision making effecting life safety outcomes.
Rapid data alerting of your building status in order to re-occupy or not pre or post events this affects your business continuity, is vital for business survival and HSWA compliance.
Critical decision making around Business Disruption Plans and actions can be confidently made by having a Seismic Data Sensor system installed, potentially saving money and disruption time with more informed quicker decision making based on our near to real-time information and data.
With each seismic system tuned to a building by engineers, continuous monitoring and the near real time alerting about any seismic event, this will ensure that occupant safety is not left to chance.
Whether you are an engineer, landlord, tenant or property manager, we have a low-cost subscription package designed for you, with your safety in mind.
See more about how our seismic monitoring works