BUILDING SEISMIC INSIGHTS
Smart digital solutions – instant data for better decision making
Earthquakes are a global hazard which pose a threat to life and cause significant
business interruption and social upheaval. 
Protect lives and reduce recovery costs by using our Structural Health Monitoring System.
Monitoring movement to save lives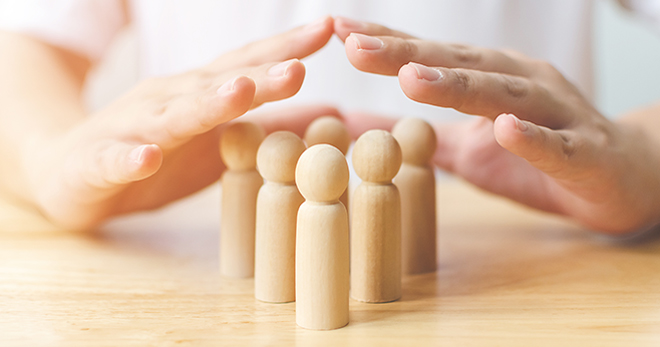 Whole community benefits:
Personal safety and economic preparedness
Rapid informed building occupancy decisions during an event
Improved life safety decisions
Reduced business interruption
Prevents unnecessary evacuations
Co-ordination of emergency response
Reduction of costly downtime and distress
The people and businesses we work with
Date: 14 November 2016
Event: Kaikoura Earthquake: Magnitude 7.8
Distance from Wellington CBD: 60 kms
Subject: Large corporate building, 11 stories high, 900 staff.
Building remains empty for three days while engineer assessments take place.
The cost to business:
Staff costs: 900 staff x 8 hours per day x three days = 21,600 hours
@ $40 per hour (average) = $864,000
Loss of productivity:  Equal too or greater than wage cost $900,000
Total cost of three day evacuation: $1.764 million
Solution:

Unnecessary evacuation could have been reduced by two days.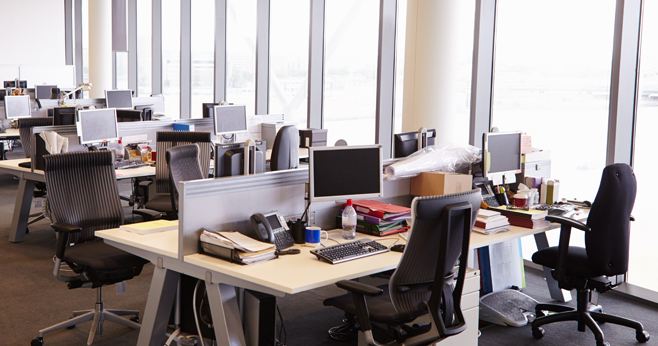 To make life simple we will provide you with supporting reports and case studies to enable easy understanding of how the Global Seismic Data (GSD) system works prior to signing up.
Enquire Now for our comprehensive introduction to GSD analytics.
An overview of how it works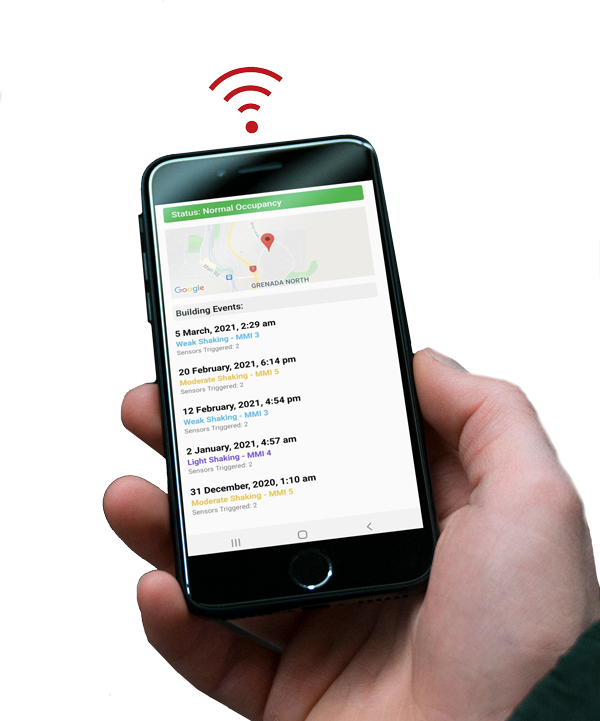 Trademarked sensors are strategically placed within a building.


Sensors relay seismic movement within millimetre accuracy to our cloud-based data centre 24/7. Spectra data is measured and analysed, measuring a buildings structural health – like an ECG check for buildings.
Engineers and building owners have access to real-time and historical data in order to assess: Immediate needs in a live event, allowing decisions on building occupancy, to stay or evacuate; or To plan and futureproof for safety and economic recovery and to identify workplace hazards.
Designed for engineers – response and planning
Engineers need to easily and quickly assess building structural safety at any given moment in time. Engineers are able to instantly access building specific performance metrics to make informed decisions.  This has proven to enable rapid data-based triage of multiple buildings and target specific buildings or floors for physical inspection. Along with providing building occupancy status to aid critical life safety decisions, our real-time Alerting Service App improves business continuity outcomes. See examples of our spectra data analysis.
We partner with our clients to provide solutions to meet specific requirements.
Included are:
Cost-effective SeismicDataSensors™
 Real-time alerting service app (Structural Health Monitoring System™)
Access to:
Real-time data reporting in 3D modelling
Real data history to guide building improvement strategies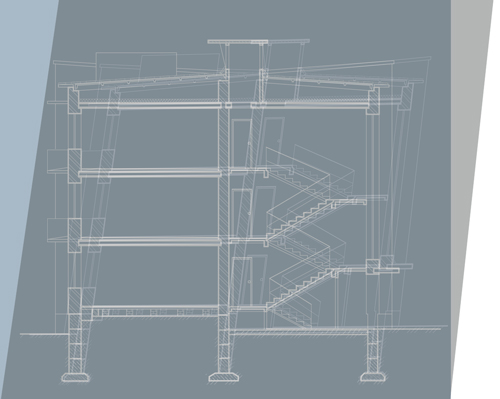 Sensor placement for accuracy
Our data is received from strategically positioned sensors within your building which provide multi-level analysis. Some legacy systems that are marketed may make decisions on predictions from data recorded outside of your building. Be sure you are receiving accurate data.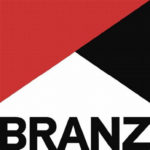 BRANZ is an independent research organisation that uses an impartial evidence-based approach to improving the performance of the New Zealand building system. They transform insightful research into trusted, accessible, and actionable knowledge.
BRANZ has been commissioned to compare the test outputs from Commercial and Urban SeismicDataSensors (SDS) against input from their Moog actuator operating known displacements and frequencies.
A summary of the BRANZ full 24-page sensor testing report (ST12622-001 -01) Issued on 17 June 2021 is available on request.
For more information go to www.branz.co.nz